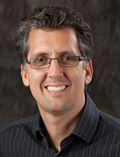 Relaxing Anxiety-Free Sedation Dentistry with George A. Mighion, D.D.S, PC.
George A. Mighion, D.D.S, PC serves the Mishawaka, South Bend, Elkhart, Niles, LaPorte and St. Joseph County areas. We also provide dental implants, cosmetic dentistry and teeth whitening.
Sedation Dentistry Service Areas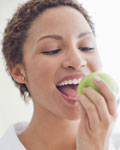 Mishawaka
Mishawaka - Sedation Dentistry: Sedation dentist and trusted sedation dentistry with George A. Mighion, D.D.S, PC. Contact Dr. George Mighion to learn about your options. We also provide dental implants, cosmetic dentistry and teeth whitening.
South Bend
Sedation Dentistry - South Bend: Call us today at (855) 522-5848.  The team at George A. Mighion, D.D.S, PC is highly trained in conscious sedation to help alleviate dental fear and stress.
Elkhart
Sedation Dentist - Elkhart: As a sedation dentist Dr. Mighion is also skilled in helping patients overcome dental anxiety.  Many patients can now have the beautiful smile they have always wanted.
Niles
Sedation Dentistry - Niles: If you've been putting off dental care for years, now is the time to contact George A. Mighion, D.D.S, PC.  Call our friendly team at (855) 522-5848 to schedule a consultation.
LaPorte
Sedation Dentist - LaPorte: Dr. Mighion and his staff are committed to helping you understand your sedation dentistry options.
---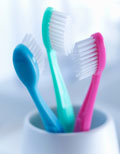 St. Joseph County
St. Joseph County - Sedation Dentistry: Dental phobias, fears and anxiety can all be treated with this exciting new conscious sedation protocol.
More About Sedation Dentistry
Sedation Dentistry - Mishawaka: If you are searching for a sedation dentist in the St. Joseph County area, look no further!  Call George A. Mighion, D.D.S, PC at (855) 522-5848 for the professional, affordable dental care you deserve.
Meet the Dentist
Dr. George Mighion and his friendly team are committed to helping your receive the personalized sedation dentistry care you need. At George A. Mighion, D.D.S, PC our staff is trained in the latest techniques.
Dental Care Mishawaka Indiana – Respected sedation dentist offers affordable sedation dentistry including conscious sedation to ease the stress of cosmetic dentistry .
Financial Arrangements
Dental Insurance Mishawaka IN - Most Carriers Accepted. Dental Insurance Mishawaka Indiana - Call George A. Mighion, D.D.S, PC at (855) 522-5848 - We can help you with your dental insurance needs.
Mishawaka
Mishawaka - Sedation Dentistry: Our patients tell us that they are very pleased with their dental care from Dr. George Mighion. Personalized service is our highest priority at George A. Mighion, D.D.S, PC.
---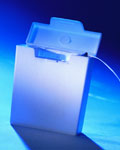 Map and Hours
If you need to find a dentist contact us at (855) 522-5848 for a map, office hours and directions. We're looking forward to helping your learn about your options for affordable sedation dentistry.
What We Offer
Sedation dentistry in Mishawaka while you relax with trusted sedation dentist Dr. George Mighion. We offer convenient appointments that are designed to fit your busy lifestyle.
Other Services
Dental Implants Mishawaka can be performed with sedation dentistry.  Talk with Dr. Mighion about your options for implant dentistry.  Our friendly, caring team of dental professionals is looking forward to meeting you.
---
Other Highly-Qualified Internet Dental Alliance Practices Around the Country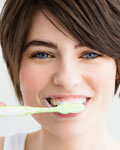 Jersey Shore, NJ
Dr. Mitchel Friedman is a dedicated Jersey Shore dentures dentist who provides help for patients who need false teeth. Dentures Jersey Shore - To schedule a dentures dentistry exam, phone (844) 306-6935 the friendly team at Newman Springs Dental Care.
San Juan Capistrano, CA
Experienced San Juan Capistrano TMJ dentist Dr. Robert Kluss effectively treats patients with temporomandibular joint disorder. San Juan Capistrano TMJ Dentist - Get answers to common questions about TMJ dentistry treatment for jaw pain. Phone (855) 231-8727 and speak with a member of the helpful Absolute Smile, Inc. team.
Gresham, OR
For smile design and aesthetic dentistry, call (855) 317-9971 to schedule with Gresham cosmetic dentist Dr. Gary Cooke. Cosmetic Dentist Gresham - His Gresham Dental Excellence team is highly-trained in cosmetic dentistry to design beautiful smiles.
Coral Gables, FL
Schedule an exam with Coral Gables cosmetic dentist Dr. Nibaldo Morales for dental veneers, teeth whitening, tooth bonding and dental bridges. Coral Gables Cosmetic Dentist - Receive skillful cosmetic dentistry at Coral Gables Cosmetic Dentist by calling (855) 814-6933.
Washington, DC
For gentle Washington sedation dentistry, call Comprehensive Dental Care at (855) 879-4206 today for an appointment. Washington Sedation Dentist - Relaxing care with sedation dentist Dr. Michael Kostrov can provide relief from dental anxiety and dental phobia.
Thomasville, GA
Want whiter teeth? Schedule a Thomasville tooth whitening dentistry appointment with Dr. Brad Bynum at (844) 300-4126. Tooth Whitening Thomasville - The tooth whitening dentist and team at North Valdosta Dental Care knows how to brighten our patients' smiles.
San Bernardino, CA
Patients who need help with San Bernardino dentures dentistry can contact Dr. Orest Frangopol at specializing in dental implants. False Teeth San Bernardino - He is a reliable dentures dentist, just a phone call away at (844) 316-3055.
San Juan Capistrano, CA
Missing teeth? San Juan Capistrano implant dentist Dr. Nicholas Shubin is skilled at providing replacements. San Juan Capistrano Dental Implants - For experienced implant dentistry, contact Nicholas Shubin, DDS, DABOI, DICOI, MAGD at (949) 661-2052 and schedule a visit.
Emeryville, CA
For experienced Emeryville cosmetic dentistry, now is the time to contact Bryan D. Haynes, D.D.S. at (510) 652-3070 to arrange for a consultation. Emeryville Cosmetic Dentistry - As a skilled cosmetic dentist, Dr. Bryan Haynes is pleased to offer teeth whitening, porcelain dental veneers and dental crowns and bridges. He is looking forward to providing the professional dental care you deserve.